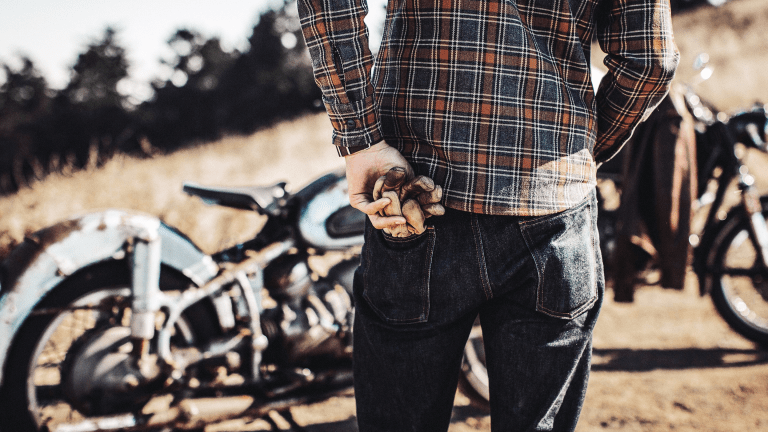 Ride On With These Organic Cotton Moto-Inspired Flannel Shirts
Motorcycle gear is innately cool, yet we are all likely to feel a bit foolish wearing it if we don't actually ride a bike. But put that firmly in the past tense thanks to the style gurus at Taylor Stitch. Lately, they've been turning out some great stuff that's inspired by motorcycle wear without actually making you look like a reject from Sons of Anarchy. You get all of the cool with none of the posturing.
The latest example: organic cotton flannel shirts that make the most of the season without looking either too hipster-ish or too hokey.
The perfectly soft 10-oz. organic cotton is not only a sustainable fabric, but the shirts are made with double needle chain stitching that makes it tough as nails. "No matter the task at hand, you might as well look good doing it," as the T.S. crew notes.
Ideal as both an overshirt or a mid-layer, it's got enough heft to keep you warm but not slow you down. Available in two earth-toned plaid patterns, the Moto Utility is accented by a number of subtle but significant details, like a buttoned chest pocket, tailored fit and shorter shirttails.
Pick up one here at a special $30-off price and get out there and have fun....