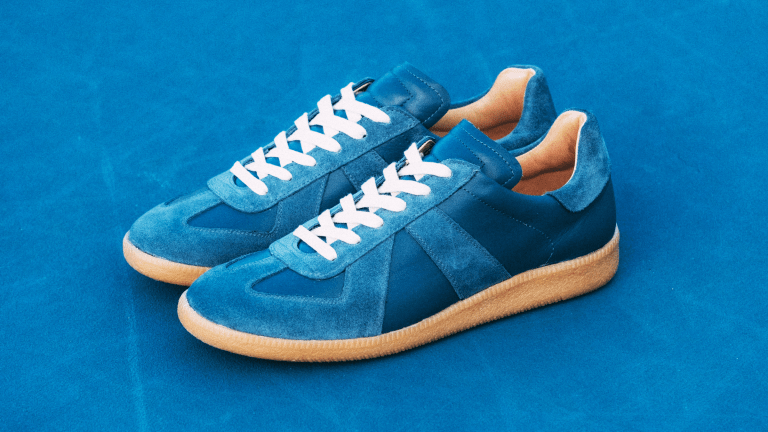 Oliver Cabell Marks Down the Retro-Inspired GAT Sneaker
What may look like an ambiguous training sneaker is actually anything but. The GAT sneaker by Oliver Cabell pays tribute to the silhouette of the twentieth-century German Army Trainer, thought to originate from Berlin, Germany.
Believed to have been created by one of the Dassler brothers – eventual founders of Adidas and PUMA – it was commissioned as an indoor trainer, sans branding, for government soldiers. Fast forward nearly thirty years and Cabell's modern take on the classic nods to the original with its empty stitched rectangle on the tongue, uppers made with full-grain Tuscan leather and Italian 70 Shore A rubber outsoles.
Each pair is hand-stitched and lasted in Albacete, Spain and comes with free worldwide shipping from the brand. Available in various colorways, this is just the right mix of heritage and contemporary style. Grab a pair for yourself here at $25-off, which is running through the end of today.