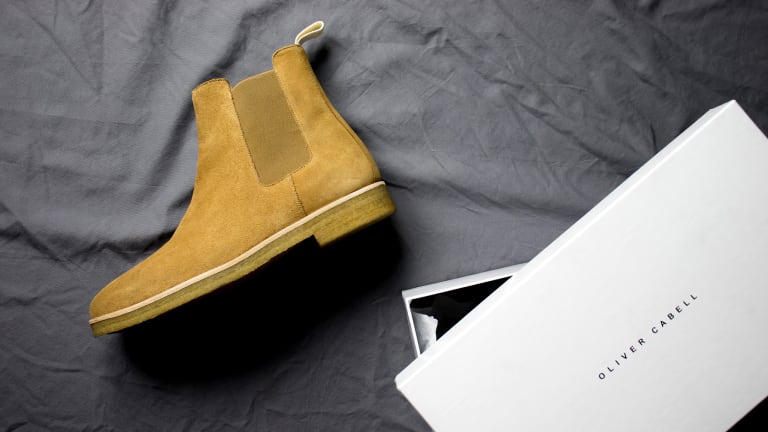 Rejoice, Oliver Cabell's Chelsea Boots Have Arrived
The suite of contemporary, luxe, limited-edition sneakers by Oliver Cabell is proof you don't need to spend an exorbitant amount of money to get the world's best footwear in your life. Their transparent pricing and lack of markup mean everything they deliver is delivered "wholesale" to the consumer, which is great for men who enjoy the finer things in life but can't always justify big buys.
Hot off the success of various sneaker models, founder Scott Gabrielson and his team just unleashed a lineup of Chelsea boots that compete with the best options on the market, only at half the price.
The boots are crafted from 3oz Tuscan suede with supple vegetable tanned leather lining from a small generational tannery in Spain. They're finished with chunky crepe outsoles by an Italian supplier that use 100% pure virgin Hevea milk in their manufacturing process, which gives them an extra dose of comfort and durability, and then they're hand stitched and lasted in Albacete, Spain.
There are three different colorways to choose from, each with a retail price of $228. Focused on quality and quantity, Oliver Cabell's in-house workshop can only produce so many pairs of shoes at once, so each drop tends to sell out rather quickly. That could be intentional, but either way, act fast.