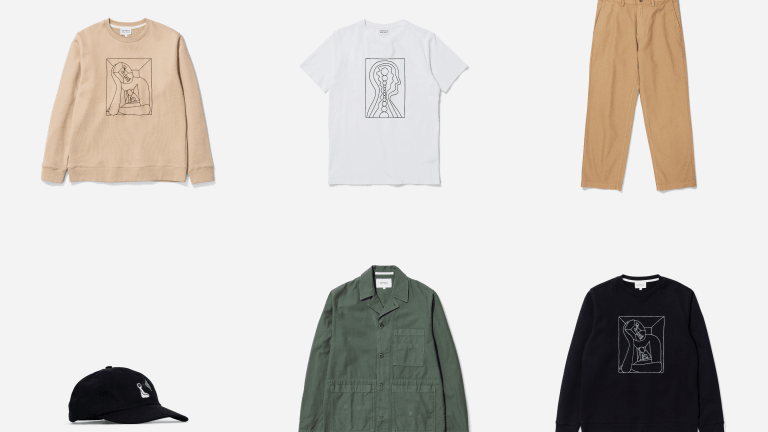 Norse Projects Teams With Geoff McFetridge on New Capsule
Norse Projects, the stylish Copenhagen-based boutique that released its eponymous line back in 2004, has linked up with Los Angeles-based painter and multidisciplinary artist Geoff McFetridge on a capsule collection filled with everyday staples that mix minimalistic roots with a workwear edge.
"The clothes remain simple but gain an appeal that is meant for the user, the inner space," explains McFetridge, who not only provided the artwork used throughout but served as creative lead. "The main design shows a person projecting an artwork out of meditation. This drawing is meant to express how transcendent action is a powerful force to push back the noise of our culture. The head is projecting a barrier to things being projected back at it."
The collection spans over 20 pieces in total is available to shop through right here.