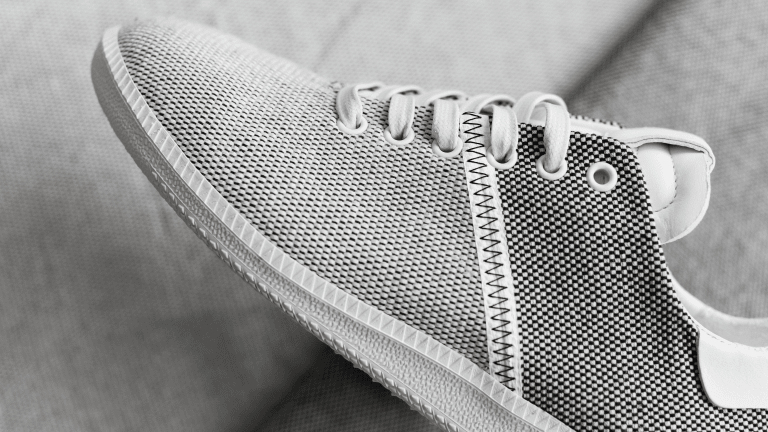 No.One Releases New Sneaker Style With Hand-Painted Details
Independent footwear brand No.One creates pieces of art that just so happen to be wearable and the newly launched Bravo CTEX is a perfect example.
The fresh sneaker design is handcrafted by artisan shoemakers in Venice, California and is fitted with contrasting woven Italian textiles stitched together in a zig-zag pattern and then hand-painted at the seam for an especially cool effect. It's padded with supple memory foam, lined with French plongé leather with minimal branding, sits atop a classic German Army Trainer outsole punctuated with Italian Waxed Laces, and is finished with an ultra-soft interior lined with supple lambskin from a Chanel owned tannery in France. Together, it's an incredibly textured, incredibly unique piece of footwear that blends art and craft and technology together in a way no other brand in the category is doing.
Available in limited numbers through their website, head here to get your order in. Like a Tom Ford suit or a Porsche 911 or a home designed by Frank Lloyd Wright, you won't feel the price tag but you'll feel the purchase. (Especially years down the line, when it's still holding true.)