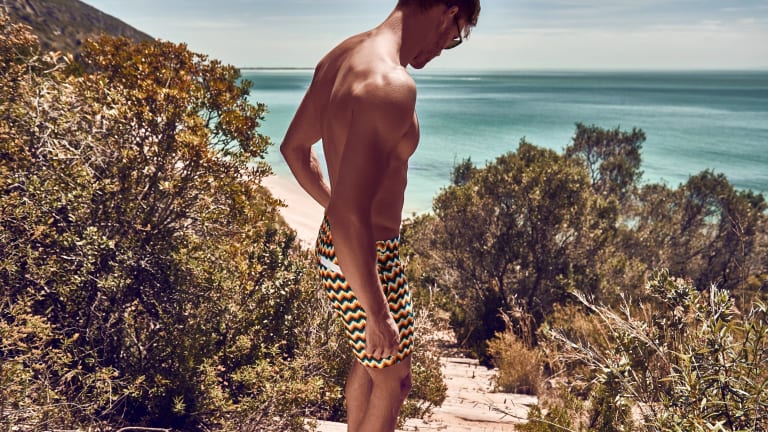 Nicolas Alexander's New Brand Has Perfect Summer Style
These swim shorts from just-launched swimwear label Nicolas Alexander feature superb details including wonderfully soft fabric and fit-adjusting nickel-free side fasteners sourced from Italy.
Company co-founder Nick Schwizer grew up in Australia spending plenty of time at the beach. "We wanted to create a brand that offers the very best of quality and fit, and prints that are genuine, distinctive, engaging and that tell a story," he tells Airows.
The full collection is being released this month. If you're looking for something new and different, grab a pair before your summer jaunt.