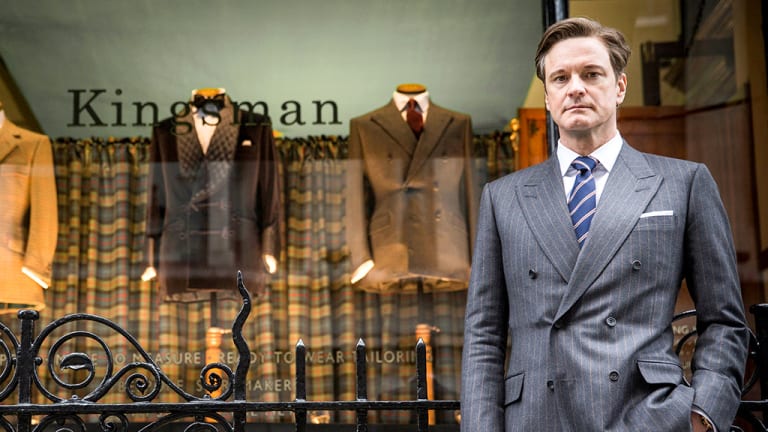 10 Most Stylish Spies In Movie History, Ranked
Bond and beyond.
James Bond is perhaps the fictional character who has had the most influence on men's style from the Sean Connery era to today's Daniel Craig. But he's far from the only silver screen spy to cut a dash on celluloid. Here are the ten most stylish spies of all time. And no, Ethan Hunt isn't one of them.
All of Sean Connery's Bond flicks have enviable style but Goldfinger is the most iconic. No one has ever worn a white dinner jacket better.
Caine as British agent Harry Palmer in the first of the films based on the Len Deighton thrillers had a huge influence on the next entry on our list....
The sartorial nod to Caine, who also appears in the flick, is obvious, and Firth's Harry Hart is as handy with a necktie as he is with a handgun.
Cary Grant is at his most debonair in this Hitchcock thriller, which can serve as a textbook to proper evening attire for elegant gentlemen.
Henry Cavil's suits by famed British tailor Timothy Everest almost steal all his scenes. We had to watch it again just to catch all the sartorial sweetness.
As Joe Turner, a CIA analyst gone rogue, Redford brings it with classic aviator shades, peacoats, and tweed jackets. Even more impressive considering it was 1975.
4.) Daniel Craig, Skyfall
Of course all of Craig's Bond films have killer style but we like Skyfall best in the clothes department. The DB5 = not bad either.
In this masterpiece of understatement, Oldman reprises Alec Guiness's role as George Smiley. From gloves to glasses his wardrobe gives an Oscar-worthy performance as well.
In this lesser-known Hitchcock flick the great Paul Newman's timeless suits and solid ties are a lesson in quiet, capable menace.
1.) Robert De Niro, Ronin
De Niro channels Steve McQueen's style in Bullitt in this 1998 about a former U.S. intelligence agent gone freelance. Good thing he bought plenty of cashmere turtlenecks when still on the government payroll....