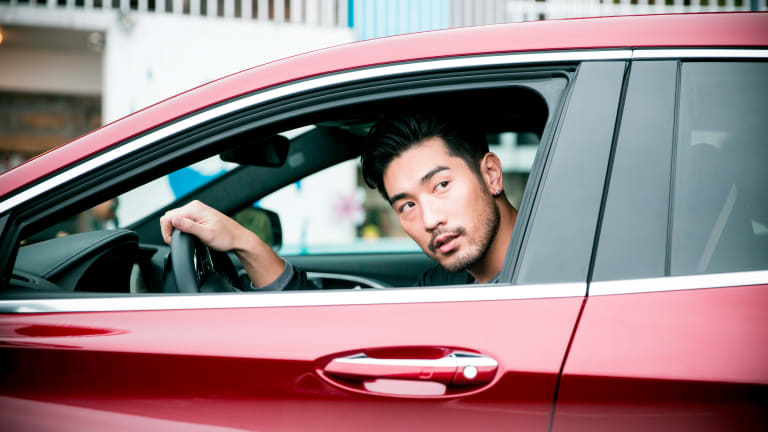 A Day In The Life Of Asia's Most Stylish Influencers
Sponsored by Infiniti.
The moment we stop adapting to the world around us is the moment we fail ourselves as individuals.
In very few instances is this better exemplified than the three creative powerhouses Kevin Poon, Godfrey Geo, and Eric Nam. Each has made a lasting an impressionable mark on their respective Asian arts scene and each did so by refusing to quit learning about the world around them.
This cool video series highlights a day in their life, the creative scene of their hometown, and Infiniti's stunning new Q30 model.
Kevin Poon has made a name for himself as an established entrepreneur and fashion designer. In a fast-paced, ever-changing city like Hong Kong: that achievement alone would usually be enough to satiate most people's drive for success: but not Kevin.
Growing up in a family wrought with expectations, Kevin decided the apparent foregone conclusion that his path led to him being a doctor or lawyer was one that he wasn't going to stand idly by and accommodate. To Poon, his life was a life meant to be lived in the creative realm; applying a "global perspective" to his inspired innovation. The road to global perspective is not a short or easy one traveled, and Kevin chooses to travel it in style.
Being one of the most recognizable faces in Taiwan isn't an honor bestowed on many; a fact which Godfrey Gao knows all too well. Upon deciding to move to Taiwan in 2004 to work as a model, Gao admittedly didn't realize the challenges he would face. Communication was one of his biggest obstacles, and not one which he's lost any appreciation for.
Growing up in Vancouver, Canada, Gao's Mandarin wasn't up to snuff, which would often cause problems while trying to shoot in a Mandarin-speaking city such as Taipei. He didn't let this stand in his way, as he opted to adapt to his surroundings and become the celebrity we know him as today. Maintaining an accessible disposition and love for the pace of the outdoors, no doubt born of his green Vancouver upbringing, Godfrey Gao only has one choice for the car to keep him grounded.
Eric Nam believes that his music shouldn't feel like work, and strives to toe the line between business and creativity. Holding serve as one South Korea's most influential K-Pop artists, the Atlanta-born Nam looks challenge fearlessly in the eye.
A natural talent, the biggest challenges Nam finds he faces come from the opinions of others; when you stand in a spotlight as bright as his, everybody has something to say about it. It wasn't until he realized he was writing for his own passion rather than the collective that he was able to let go, and truly feel the torque of his potential. He has no regrets, and it shows in the magnitude of his success.
Poon, Gao, and Nam have each made monumental names for themselves in their respective regions, and the world. The challenges that they faces only making them stronger, they can reflect back on their career knowing the road yet to be traveled was earned. For three such powerhouses, that road will of course be traveled in style. The new Infinity QX30, with it's 208-hp 2.0 liter four-cylinder engine, provides each phenom with the perfect car to meet any challenge on the road.