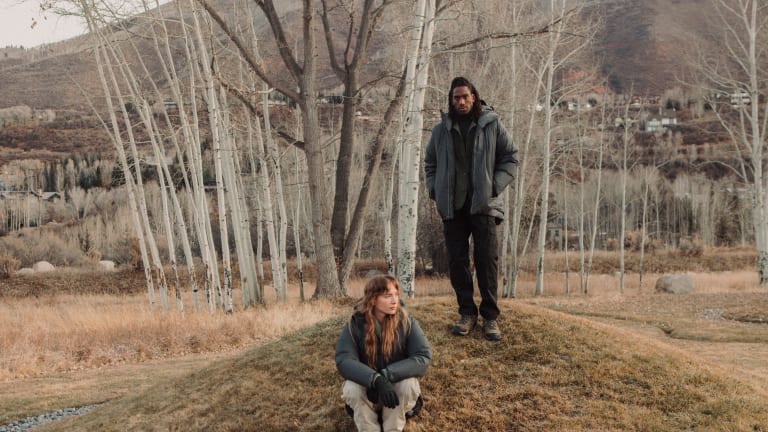 Meet the World's (Actual) Warmest Jacket
You've probably never shopped apparel from a materials science company. But LifeLabs, a brand founded by the director of Stanford University's advanced materials laboratory and the CEO of clean-energy foundry EEnotech is here to change that.
This team's unique background led them to develop clothing solutions that are redefining sustainability in their industry. The existing sustainability model encompasses less waste, fewer harmful chemicals, and more responsible manufacturing processes. These are great steps, but LifeLabs is here to propose we can do more. Consider that if we adjusted our thermostat by +3.6 degrees F in the summer and -3.6 degrees F in the winter, we could reduce our total carbon emissions by 153 lbs of CO2 per person annually. LifeLabs clothing is uncompromisingly designed for exactly this function–to create clothing that reduces our energy expenditure.
Admittedly, this is a great big, moonshot goal. One that sounds a lot like something that was yelled across the exhibition floor at the world's fair. Suspend your skepticism to dig into their product though, and you might find yourself on the side of the dreamers. Take for instance the MegaWarm Jacket, an unpretentious and approachable name for what is actually the world's warmest jacket. That's a claim one might brush off as the subjective masquerading as objective fact, but it is quantifiable.
The CLO rating system is the industry standard for measuring warmth. The MegaWarm weighs in a staggering 9.25 CLO rating. For context, the Canada Goose Snow Mantra has a 6.70 CLO rating, The North Face Summit AMK L6 has a now unimpressive 6.06, and even the Arcteryx Cold WX Parka SVX only reaches a 7.91. The recipe behind this warm magic is a paperclip's worth of aluminum spread across a patented metallized recycled polyester shell to reflect heat, "boxed baffles" to evenly distribute 800 Fill Power Ethically-Sourced Goose Down more evenly, and a lightly-gathered taffeta gasket against the core to trap air without adding weight.
Beyond that, every consideration to conserving heat has been taken on this jacket. The rib-knit baseball collar eliminates the drafty neck, while rib-knit cuffs keep cold from traveling up the arms. The all-important hood is fully adjustable on the MegaWarm and comes with a firm, adjustable brim designed to fit over a winter hat.
Warmth is synonymous with comfort, but not a given in every insulated jacket. Here comfort comes in the form of brushed jersey on the inside of the collar and chin guard, a soft touch chest pocket, plus a remarkably lightweight feel that leaves you unencumbered, and a tailored fit. Finally, the outer shell is finished with taped seams making it truly waterproof.
The MegaWarm Jacket does more than anyone besides a group of researchers and scientists would ask of outerwear, but their wild pursuit is our gain. Join the future of fabric this winter and pick yours up here.