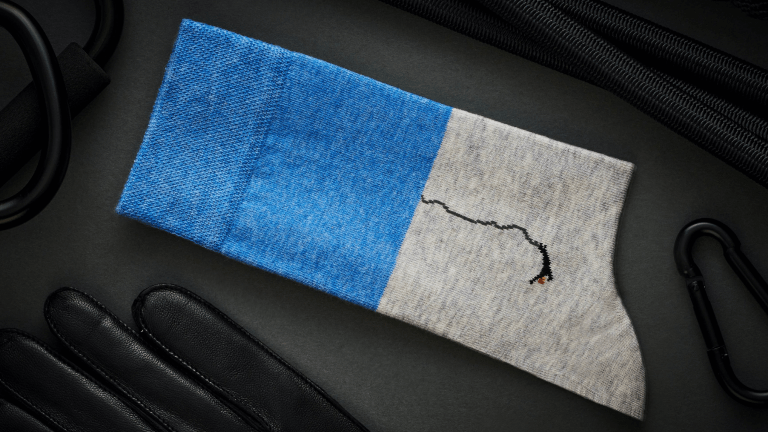 For Your Feet Only: London Sock Exchange Releases New 007-Inspired Collection
London Sock Exchange has teamed up with the 007 franchise on another collection of dress socks, which celebrates iconic moments in the film series via Bond-inspired motifs: Roger Moore's version of the character wielding the infamous golden gun, the iconic Goldeneye bungee jump, Blofeld with his infamous kitty, and more.
And though we typically shy away from "fun socks" of any kind, we make an exception for tasteful James Bond references. Pick up the set of six right here.