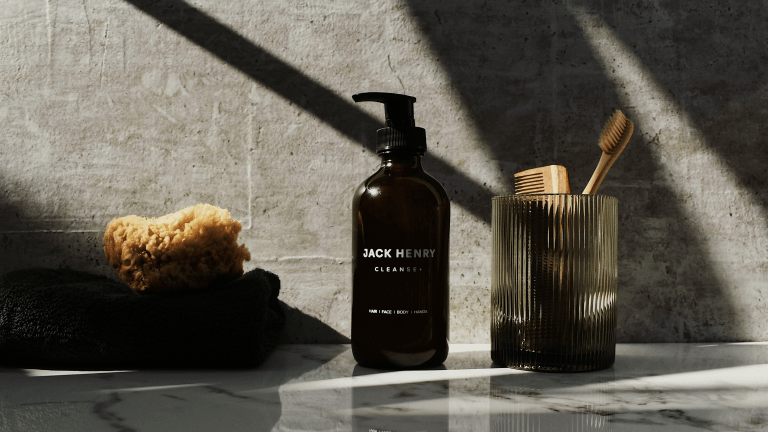 Jack Henry's All-in-One Organic Cleanser Is On Sale Now
California grooming brand Jack Henry released their first all-in-one cleanser earlier this year, which is a concentrated yet gentle organic soap for all-over use. And lucky for you, it just got marked down over 20% right here.
The coconut-based formula is boosted with prebiotic sea extracts with hydrating botanicals, leaving you refreshed whether you use it as a shampoo or body wash or both. It's also a great handwash if you're looking for a stylish countertop option. We're big fans.