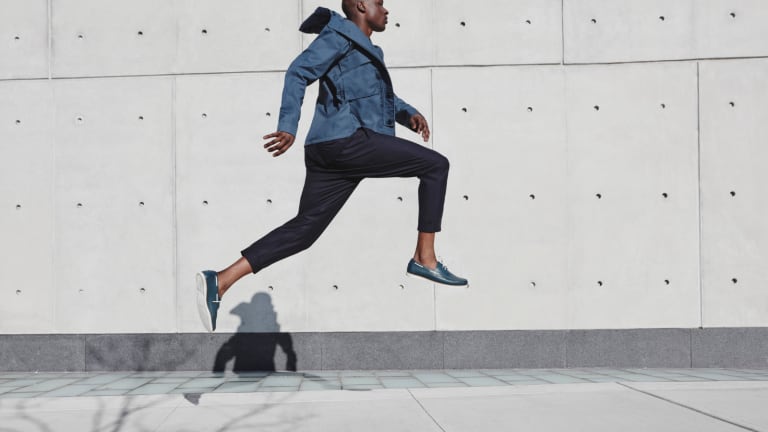 Jack Erwin's Anti-Bro Boat Shoes Are Modern And Cool
A solid look.
There's a style sweet spot between the peacocking fashionisto and the schluppy guy with a Bud Light muscle tank and boat shoes so old and smelly, you can hardly sit next to him.
We like to fall between those two polarizing ends of the wardrobe spectrum and think our readers, for the most part, do too.
Which is why we're so hyped on these brand new boat shoes from our friends at Jack Erwin.
Reimagined for everyday use and not necessarily competitive sailing, they're a laid-back, contemporary brother to the classics from brands like Sperry.
Head over to Jack Erwin's official shop to snag a pair. We highly recommended owning summer with a pair or two of these.