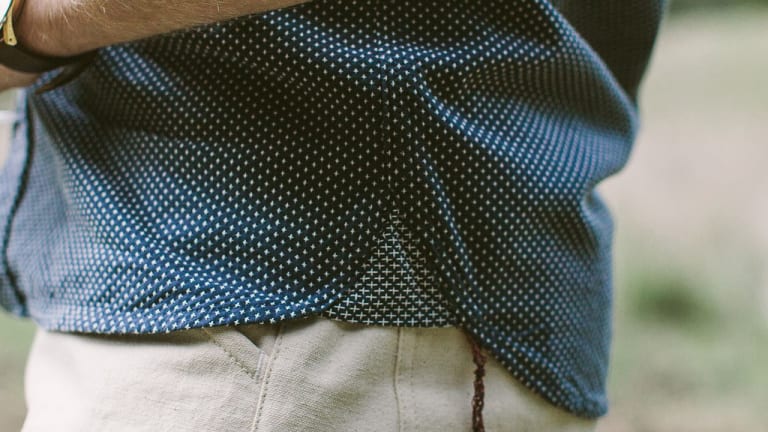 Look Like The Man In This Stylish Indigo Jacquard Utility Shirt
Sponsored by Taylor Stitch.
This handsomeness is what happens when you combine a vintage workwear silhouette with a damn good looking Jacquard weave.
The guys at Taylor Stitch took all the good stuff from their best-selling utility shirts like triple needle construction with chainstitch runoff, reversed side gussets, twill tape reinforcements, and custom blue metal buttons and combo'd that with the intricacy of a Jacquard woven fabric.
The end result? The kind of utility shirt any guy can look like the man in that will only set you back $118.