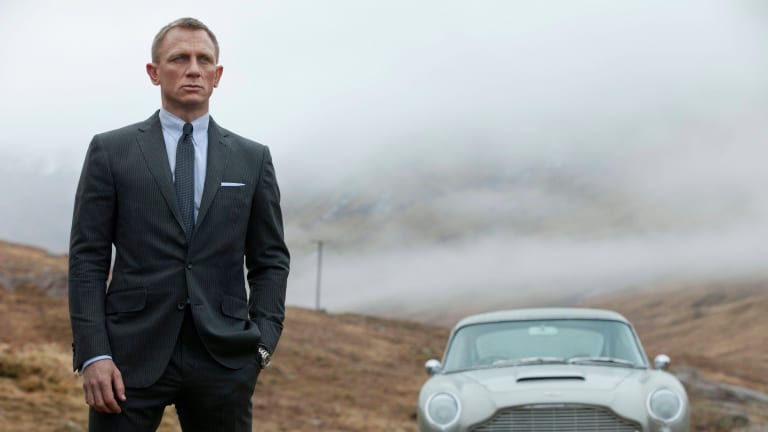 13 Style Tips for Building a Perfect Wardrobe
Everything you need, nothing you don't.
Every guy wants a versatile, easy, no-think wardrobe. The kind of closet that has everything you need for every occasion, whenever you need it. Here's a few tips to get there.
1.) Know where to spend and where to save
If you can afford the likes of luxury tees and socks, that's great. But for most basic items, you can usually get away with what J.Crew and Club Monaco are offering. Saving your money for higher impact wardrobe additions like footwear, outerwear, accessories, watches, and suiting is advised.
2.) Upgrade your accessories one at a time until you love everything in your arsenal
Get that Tudor watch now, Persol sunglasses later. Slowing building over time is always your best bet.
3.) You only need three belts
An everyday brown leather belt that looks good with a pair of jeans or chinos, a brown leather belt nice enough to wear with a suit, and a black leather belt you can wear with a tuxedo.
4.) Prioritize your purchases based on what you will wear more often
You're most likely to wear a watch and sunglasses every day, wear your outerwear and footwear by the season, and the rest of your wardrobe more sparingly. Cover your daily gear first, seasonal second, and so forth.
5.) Every few months replace all your worn out socks, underwear, and tees
It goes a long way.
6.) You only need three good white shirts
Unless you need to wear a suit and tie in the office each day, all you need is a white oxford cloth button-down you can wear casually or dressed up, a white linen shirt you can wear when the weather heats up, and a bulletproof white dress shirt that can go with any suit or tuxedo.
7.) You only need two good watches
An everyday watch that's versatile enough to wear to the office or with a tee, and a special occasion dress watch that's perfect for New Years Eve or a wedding.
8.) Every year for four years, buy one perfect pair of raw denim jeans
These four pairs of jeans will slowly become your perfect range of blues, from darkest to lightest. This is how the experts do it, welcome to the club.
9.) Don't impulse buy expensive items
Treat yourself to one perfect winter coat per year, not three. Same rule goes for shoes and all big ticket items. One at a time, quality over quantity.
10.) Visit a tailor often
If something doesn't fit perfect, take it to your tailor. Obviously suits and blazers are a must, but you'll be surprised what a big difference a good tailor will make altering things like polo shirts and chinos to perfection.
11.) Never overdue the pocket square
Simple, white, and hardly noticeable.
12.) Skip the black suit
Leave black for the tuxedo and opt for midnight navy or charcoal. It's far more flattering.
13.) You only need six pairs of shoes
Black dress shoes, brown dress shoes, slip-on loafers, white leather sneakers, white canvas sneakers, and quality running shoes.