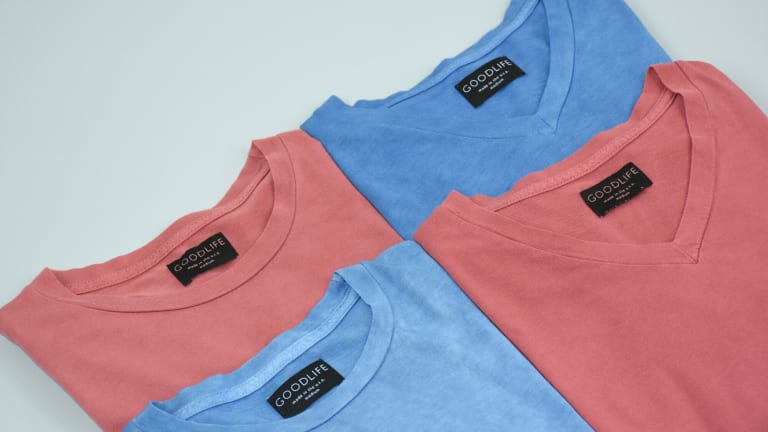 These American Trench x Goodlife Tees Have Been Hand-Dyed Using All-Natural Colorants
A cool take on an old classic.
Philadelphia-based menswear label American Trench just teamed with NYC-based essentials brand Goodlife on a limited edition collection of tee shirts like you haven't seen before.
Made in LA out of a luxurious Supima cotton/modal blend with Goodlife's signature cut, each tee has been uniquely hand-dyed using all-natural colorants. With this method, no two tees are precisely the same, with each varying in exciting ways.
"There are tees and then there are Goodlife tees. The mix of Supima cotton and modal is not only exceptionally soft, it's also got a great drape, and is naturally moisture-wicking and anti-microbial," says American Trench founder, Jacob Hurwitz. "Their shirts wear like tanks; they last for years, and keep getting softer, without losing their shape. Which makes them ideal for natural dying – the more the tees are washed and worn, the more unique and beautiful the coloring will become."
Available in Light Indigo and Weathered Red, one or two of these would be a strong addition to any wardrobe who doesn't mind a pop of color.