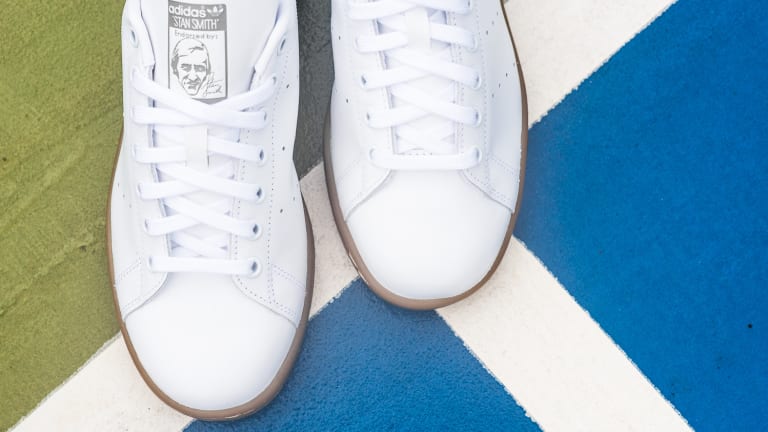 Gum-Sole Adidas Stan Smiths are an Auto-Buy
The best just got better.
When it comes to simple and stylish sneakers, this subtle variation to the original Stan Smith model from Adidas is as good as it gets.
The added gum-sole changes the look and feel of the sneaker completely and a light grey leather detail at the heel is a fresh alternative to the greens and blues featured on the majority of Stan Smiths.
It'll set you back $85 to get these on your feet – adding to your cart should comes highly advised.