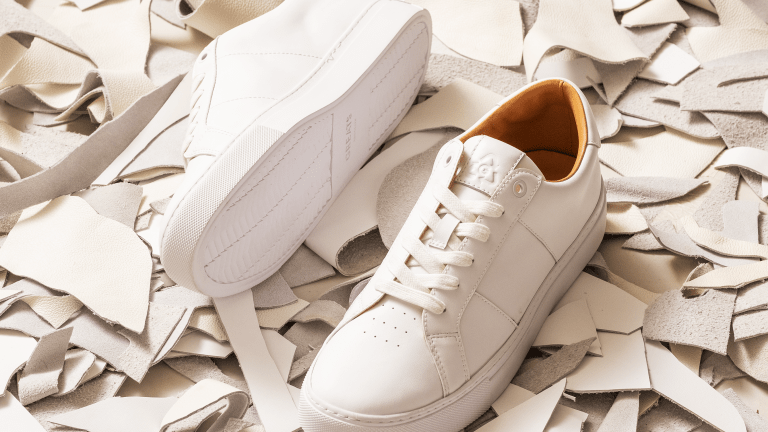 GREATS Updates the Royale Sneaker in Recycled Leather
Brooklyn-based footwear brand GREATS is continuing its commitment to sustainable footwear with the launch of a new version of the Royale made with 70% recycled leather scraps and fibers.
The repurposed waste is ground together to create small leather fibers and then blended using a liquid bonding agent that dramatically increases durability. It's then buffed for a "soft, velvety feel" and finished with a tanning process that uses 90% less water than traditional methods.
For those interested in the look, you can grab a pair in two different colorways right here.