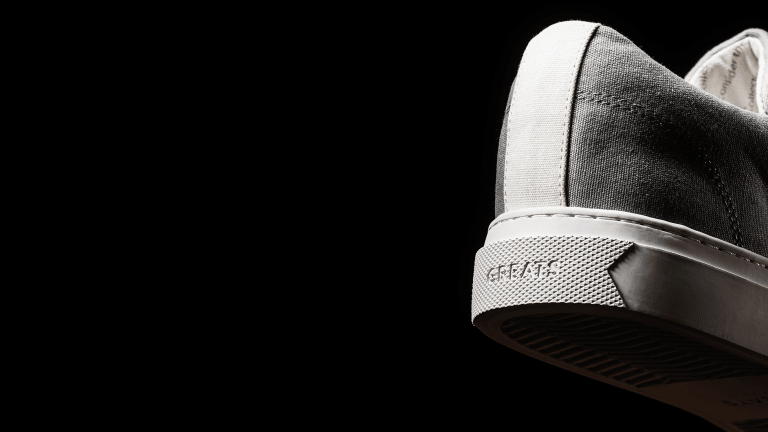 GREATS Releases Its Most Responsible Shoe Yet
NYC footwear label GREATS just launched the Royale Eco Canvas, a new version of its most popular silhouette that goes green in a big way.
Beyond opting for 100% repurposed canvas twill rather than leather, it's structured from recycled cotton, padded with Bloom algae foam removed from over-populated ecosystems, supported by 100% natural rubber, and laced together with recycled cotton laces.
The clean look is available in four different colorways right here, where they have it listed at $99 USD. Big fans.