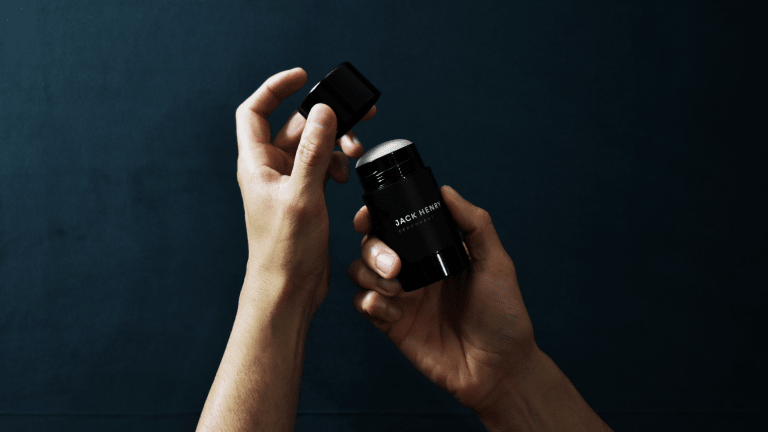 The Score: Buy Jack Henry's Clay Pomade and Get Their Natural Deodorant Free
We recently informed you about California grooming brand Jack Henry and their freshly released natural deodorant, which is free of everything from synthetics to alcohol to aluminum to toxins. And unlike other alternatives in the space, it actually works—and doesn't have packaging designed by an 86-year-old hippy.
We love it—and you will too—and now is your chance to try it for free thanks to a special promotion we're running with their team. Anyone who buys their Clay Pomade (4oz), which is priced at $32 and provides an effortless hold with a matte finish, will receive a stick of their natural deodorant for free—a $24 value. Not only that but you'll also receive complimentary shipping.
To unlock the deal, pump in the code "FREEDEO" at checkout. And make sure to act fast, as it's only running for a limited time.