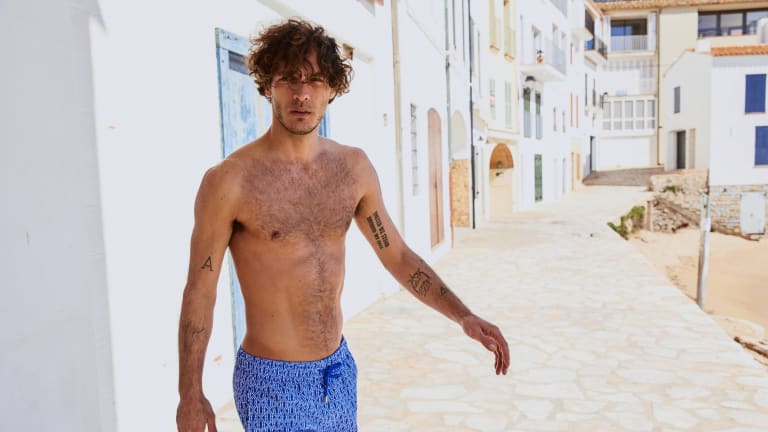 The French Swimwear Brand You Need to Know
Channel your inner "Bruce Wayne on vacation" with a pair of these ultra-cool swim shorts from under-the-radar French label Apnée.
Inspired by free-diving pioneers Jacques Mayol and Enzo Majorca, the understated and comfortable swimwear is all made in Portugal and features truly stunning prints that echo natural sea patterns.
They also pair quite nicely with idyllic coves and picturesque Spanish coasts, as demonstrated.