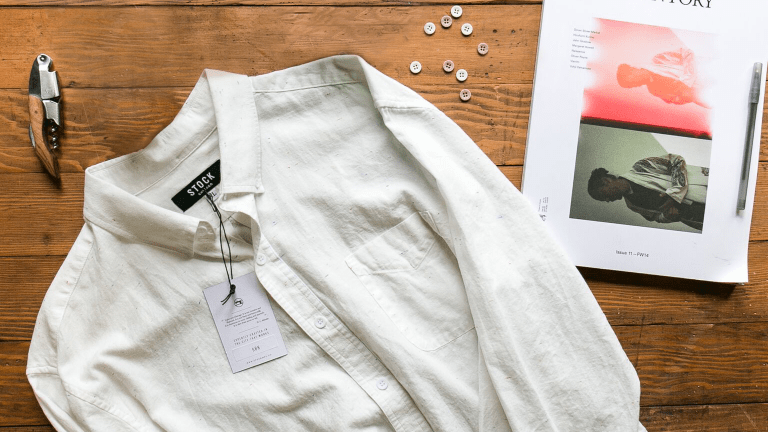 Gear Up for Autumn With These Color-Flecked Chambray Buttondowns
Handmade in Chicago, USA.
Two things tend to usually happen during the transition from summer to the winter season:
You're mentally not prepared to even contemplate that the hot days will be passing over soon; and will soak in every second under the sun.
And as a result, your style will sacrifice because when it's time to wear something warmer than a jersey tee you have missed out on those can't miss deals.
Stock Mfg. Co. had both of these style-insights in mind and delivered the shirt that puts a unique spin on an old standby. All for a fair price your wallet will appreciate.
The Chicago purveyors put their Windy City stamp on the classic buttondown forcing us to think that we can never have enough blue and white in our wardrobe. Loaded with one-off details – flat-felled seams, single chest patch pocket, custom stock buttons – and constructed to fit trim but comfortable throughout the body, these shirts are poised to own any fall outing
We think gearing oneself up in one of these is an easy task, especially when you factor in that you're only taking a $88 hit. You know what to do from here....