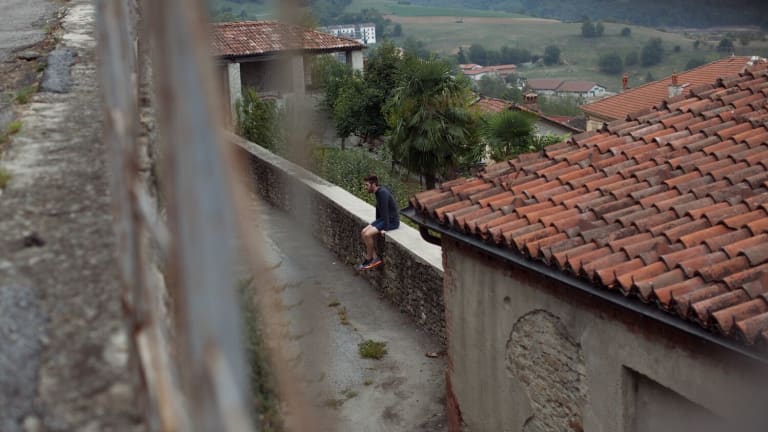 Field Testing A Hoodie Inspired By Italian Cycling Jerseys And Military Flight Jackets
In Murazzano, no less.
Our man-in-the-field Dylan Nord captured his brother James in Italy field testing the gorgeous new hoodie from OLIVERS. With a reverse raglan socket sleeve and drop tail inspired by Italian cycling jerseys and a unique internal collar and neckline modeled after military flight jackets, this hoodie pulls elements from some pretty cool sources while still being rooted in that classic sweatshirt look.
At $148, this is a top shelf piece of apparel that's as worthy for your weekend warrior wardrobe as it is the gym. It comes in classic grey, gunmetal, and navy--all valiant options.