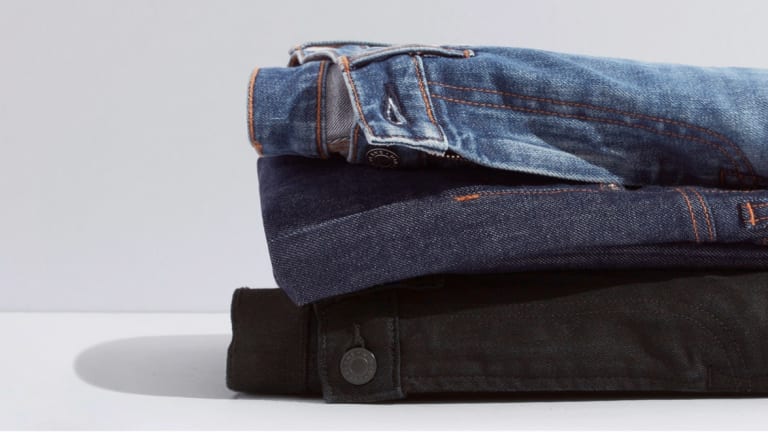 Everlane Gets in the Sustainable Denim Game With Sub-$70 Jeans
You can't argue with this.
Direct-to-consumer label Everlane just unleashed a denim collection for the first time in its history at a stupidly affordable price: just $68/pair.
It took them so long to get into denim for one reason only: environmental concerns. "The truth is, denim is a dirty business," says Everlane CEO Michael Preysman. "The industry is notorious for leaching dangerous toxins into the ecosystem. It's gross. It's negligent. We had to find a factory that cared." After a long search, they settled on an eco-friendly factory in Vietnam, which recycles 98% of the water used in the production process, is nearly half-powered by alternative energy, and creates sustainable bricks from the denim-making byproducts. Hats off.
For the men, there are two different styles available – slim fit and straight fit – each cut from 11-ounce Japanese denim and featuring a zip fly and classic five-pocket construction.
If you love strong, quality style at a fair price point, snagging a pair or two of these is an absolute no-brainer. Let the other guys spend three or four times more at the department store on a lesser product.