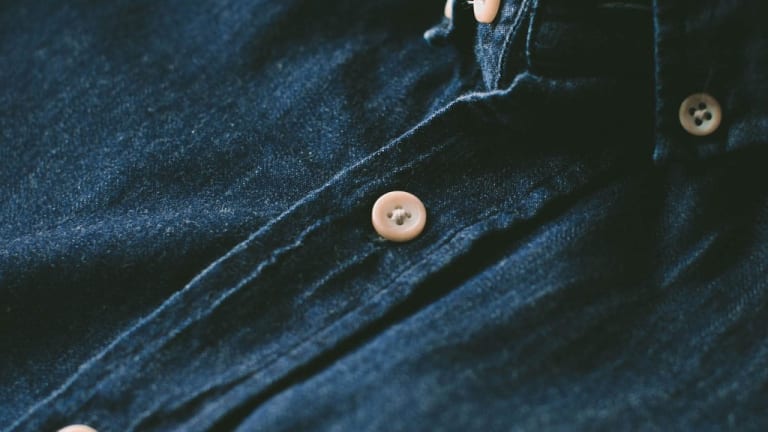 5 Essential Shirts in 5 Essential Fabrics
Wool, chambray & more.
Taylor Stitch is the San Francisco-based clothing line we've been grooving on for a while know, thanks to their knack for making the things we really want at prices we can actually afford. As spring stumbles in and we start to ease our jackets off, what's underneath comes to the fore – in a word, shirts, of which Taylor Stitch has been steadily building a compendium of classics.
The brand focuses on timeless pieces, affordable not only because prices aren't inflated but because everything is made to last for decades, so you won't need to pony up for a replacement any time soon. Any T.S. item starts with beautifully made fabric, and for its shirt collection they've developed, sourced, or, when the need arises, woven the perfect cloth for the job.
The lion's share of their shirts come in one of five essential fabrics: indigo dyed slub cotton; sea-washed European denim; 7-oz. Californian cotton chambray; 100% cotton flannel chamois; and donegal-flecked Italian lambswool for cooler climes or outdoor adventures. Each offers its own characteristics of performance, wearability, durability and comfort, so that there's something to suit every season and situation.
Here's a breakdown of the best examples of each:
The subtle, vintage star print on this beautiful button-down gives added texture to our favorite fabric in the Taylor Stitch stable. Normally this would come from a Japanese mill at exorbitant cost, but the T.S. crew had it made right in California, adding an extra dose of soft and supple into the bargain. (Also available in a pyramid pattern with soft collar.)
Another take on the trim Jack silhouette in a weightier, but no less comfortable, weave designed to "feel softer, fit better and last longer" than every other shirt you own. It starts to fade as you wash and wear it lending a vintage appeal that won't take decades. The fabric is sourced in Europe. (Also available in a sun-bleached wash.)
Made in California, this 7-oz. "salt-and-pepper" chambray gives it the heft of your grandfather's burly work shirt, but with a "modern, tailored finish." The ultimate chambray, soft but sturdy, the cut is designed for casual wear with just a shorter length to the tails for an untucked look that isn't sloppy or too studied.
Portugal proved to be the perfect place to find this gorgeous 9-oz. cotton flannel chamois; the mill has been making it for over 80 years. Heavy duty – on the right side of soft – and perfectly brushed, it never pills and will age even better than you do. Flap chest pockets with a single pencil slot elevate the look.
A shirt made to be worn over another, lighter shirt, if you're so inclined, this Italian lambswool number can go from cooler times and Alpine climbs to a stand-in for your favorite jacket or cardigan. With a slimmer fit than you'd usually find in this style, it'll stay warm even when wet. (Also available in navy blue.)