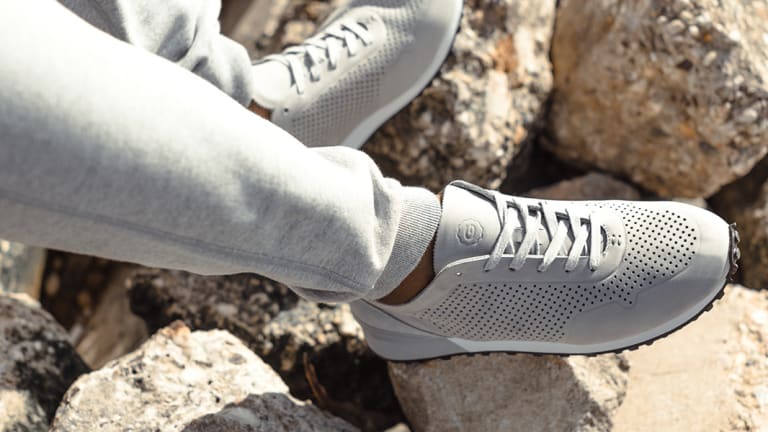 Greats' Perforated Leather Sneakers Will Keep You Cool All Summer Song
Get it.
Greats, the direct-to-consumer footwear brand, just released an updated take on their Rosen sneaker, replacing the nylon with a perforated nubuck leather that'll keep your feet cool and relaxed on even the hottest of days.
In addition to the premium nubuck, the shoes have a luxurious touch of suede on the back heel and a gorgeous, nearly indestructible outsole from Vibram.
Available in three colorways and priced at ridiculously low $89, a pair of these would slide into any wardrobe perfectly.