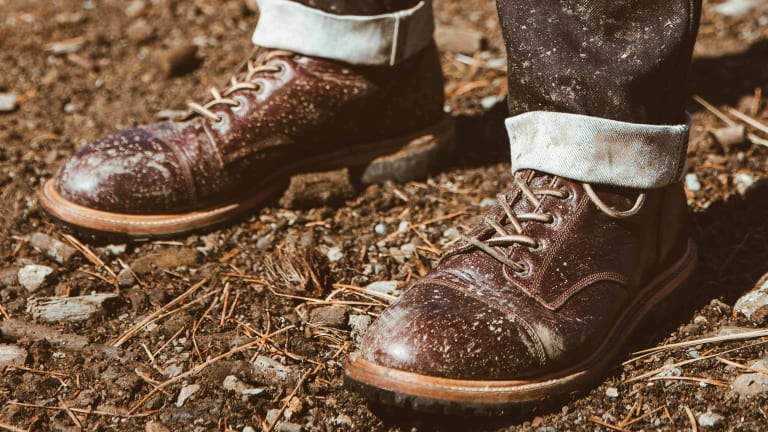 These Full-Grain Steerhide Moto Boots are Made for Walking, Riding & Rabble-Rousing
With the introduction of these kick-ass boots to their ridiculously cool Moto Collection, S.F.-based apparel artisans Taylor Stitch can outfit you from head to toe in gear made for guys who want to get tough – with style, the road or both.
Between shifting gears and scrambling over trails, Taylor Stitch tested the limits of the Moto Boot prior to production, ensuring they can take a beating and walk the walk no matter the terrain.
Lined with natural vegetable-tanned leather, which ensures superior comfort and fit that only improves with wear, the full-grain steerhide upper will age beautifully with a unique patina that'll tell countless tales.
And what's underneath – Vibram commando lug soles – won't slip up when the going gets rough. Handmade one pair at a time in Leon, Mexico, the shoemaking capital of the world, these boots are the epitome of ruggedly handsome.
And you'll save a fortune because you'll never need – or want – to buy a cheapo pair of boots again....