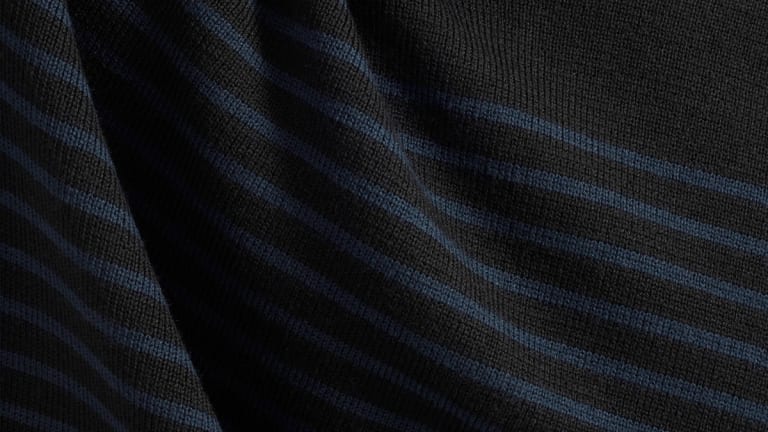 Get Through Sweater Weather In Style With This Handsome Mockneck Option
The score.
A little more elevated and unique than your run-of-the-mill v-neck, this newly released mockneck sweater from Everlane hits all the right notes.
They designed the neck to sit lower than other mocks for a more comfortable, contemporary look and added some classic striping for a classic aesthetic. Your grandpa wore something like this and your grandson will too.
It's crafted from double-knit midweight merino blend that's both extremely soft and extremely cozy and it's available in two different colors combinations – Grey/White and an especially cool Black/Navy.
The best part? Like everything Everlane does, the direct-to-consumer pricing saves you a boatload of money, putting one of these at just $98 instead of a traditional retail price of around $205. God bless this anti-wholesale e-commerce world we're living in....