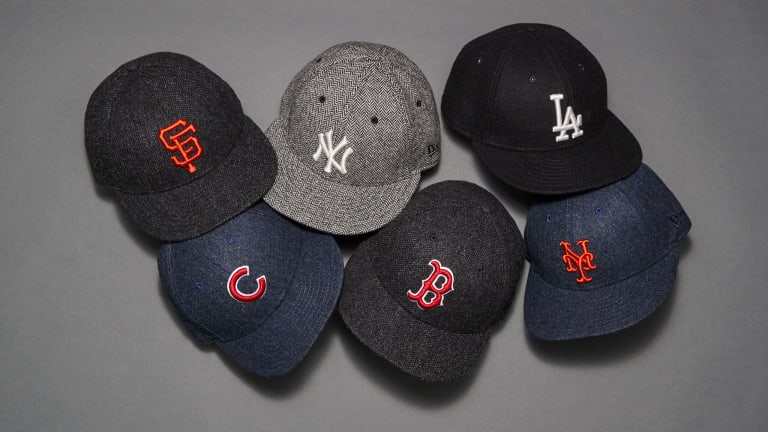 Todd Snyder x New Era Launch Sophisticated MLB Hat Collection
Club loyalty done right.
To further extend his previous collection of New York Yankees hats, Todd Snyder is back with an expanded compilation that includes caps for the San Francisco Giants, LA Dodgers, Boston Red Sox, Chicago Cubs, NY Mets, and Brooklyn Dodgers.
Made in partnership with Abraham Moon & Sons Mill in Guiseley, West Yorkshire and officially licensed through the MLB, each hat is crafted from premium British fabric that is dyed, blended, carded, spun, woven, and washed at their mill.
"Last year's collaboration paid homage to our hometown of New York and the Yankees, but we kept getting requests about other cities," says Snyder. "Everyone from stylists to editors to customers wanted to see a range of teams, so we listened. We're excited to bring back this iconic style with new logos and a broader selection of traditional menswear-inspired materials."
Now available in a wide array of styles, one of these luxe lids should have a place in every man's life.