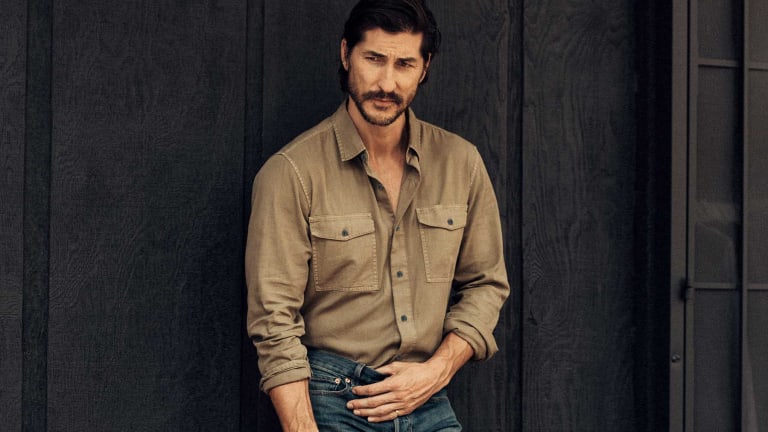 This Cool Two-Pocket Shirt Draws on Vintage Military Style
LA-based label Buck Mason can't stop releasing logo-free essentials every guy needs to have in his wardrobe, including this new twill two-pocket shirt that just dropped.
Military-inspired with vintage style, the shirt is crafted from a blend of long-strand cotton and rayon for both silky softness and major league durability. It's the kind of shirt that can handle anything you throw at it but it pairs especially nice with good denim, good company, and Saturday night drinks.
Available in both a dark tan and a washed black, you can pick up today for just $105.