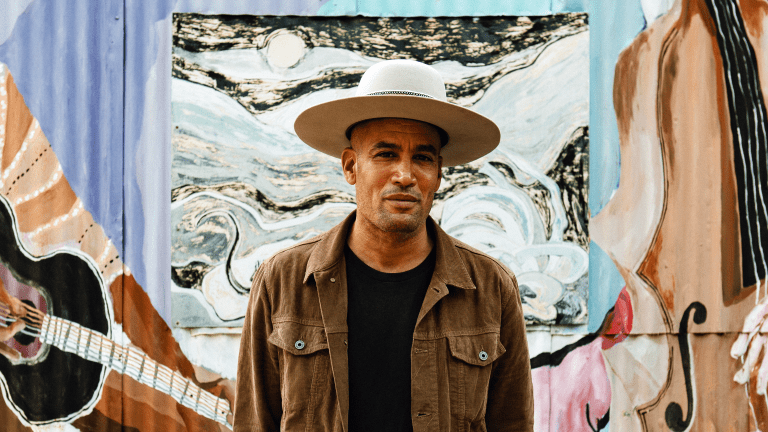 10 Fall Style Essentials to Get the Season Started

Some of you have no doubt assembled the lion's share of your fall wardrobes already. But most of you probably haven't gotten around to it yet. Not to worry—we have you covered with this guide to ten fall style essentials from Huckberry, the outdoors-oriented men's lifestyle brand that's come to define contemporary rugged elegance.
From jackets to sweaters, jeans, boots and even an EDC item or two, this is the definitive guide to getting your s––t together, sartorially speaking. We're talking high quality, low cost per wear, and guaranteed to put a smile on your face 'till it warms up again.
Flint and Tinder Cord Trucker, $188
This limited-edition trucker jacket was designed in collaboration with Grammy-winning folkster Ben Harper, and it's definitely got a bit of a Bob Dylan vibe. Cut from a crisp yet super soft corduroy fabric, it's unlined so you can layer it up as you like.
In pix from the set of The Thomas Crown Affair, Steve McQueen can be seen wearing a traditional cable-knit fisherman's sweater much like this one from Wills. Huckberry's version comes in black and oatmeal though, updating the look.
Rhodes Footwear Dean Cap Toe Boot
Dressier boots are a great way to up your autumnal style game without sacrificing anything in the way of practicality. These cap-toe beauties offer a superb combination of durable construction and all-day comfort.
When you want a pocket knife handsome enough to leave out on the table, The James Brand never disappoints. The Pike's PVD black blade is made from Sandvik steel, while the handle is made from Micarta, a composite resin renowned for strength.
Astorflex Bitflex Chelsea Boots
This über-comfortable take on the classic Chelsea boot is a Huckberry exclusive. Handmade in Italy and cut from beeswaxed nubuck leather, these offer slip-on comfort with Astorflex's famed ease of wear and durability.
Flint and Tinder Black Denim Trucker
If corduroy's not your jam but you still want in on the trucker game, try this classic black number, also from the stylish lads at Flint and Tinder. It's made from versatile 8 oz. denim that's tough enough to handle any task at hand.
The name "Seawool" perfectly sums up this cable-knit watch cap—it's the kind of thing you'd picture a rugged sailor sporting in the North Sea. So you might be surprised to learn it's actually made from recycled plastic bottles and oyster shells.
Flint and Tinder All-American Stretch Denim Jeans
Of course, it isn't only jackets that Flint and Tinder excels at. Their "All-American" jeans—you guessed it, made in the USA—are handsome, comfortable as hell, and well-priced. And they also come in slim fit.
This is genius hybrid footwear—a wool slipper with a rugged rubberized sole for seamless indoor/outdoor wear that we'd expect from Danish brand Glerups. Each pair is handcrafted from 100% natural wool.
Timex's retro-inspired Q line is one of the best things to happen to affordable watches in (ahem) quite some time. The original design's from the '70s have been thoughtfully updated, and at under $200 USD you can't go wrong.