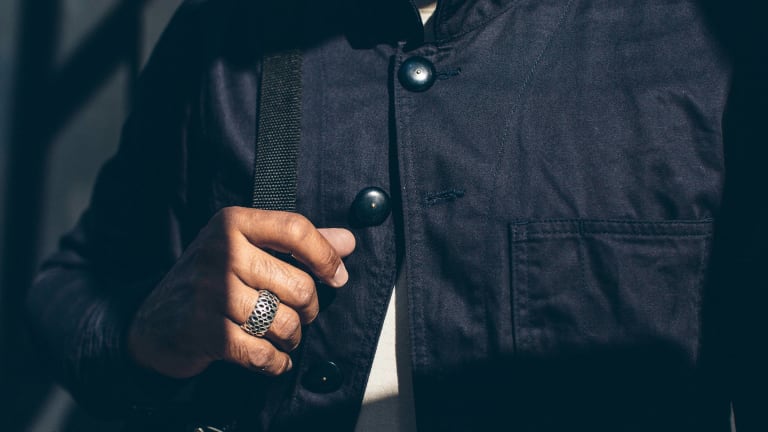 This Japanese Cotton Chore Jacket Is World-Class Workwear
The chore jacket is a workwear classic inspired by French laborers which has gone on to be a staple for gents from all walks of life. But leave it to the wardrobe wizards at Taylor Stitch to give it a new lease on life.
Designed to be the ultimate midweight jacket for all your layer-worthy pursuits, the S.F.-based company's new Ojai Jacket betrays their obsessive attention to detail, with ring-backed buttons, slanted side-entry pocket openings, and custom Japanese fabric.
Why go all the way to Japan for some cotton? Because this stuff, in the best shade of off-season olive, wears and ages to perfection, taking on a patina over time whereas most run-of-the-mill fabrics turn flaccid.
Built to last and proudly made in California, the Ojai jacket is being offered for pre-order at a significant discount as part of Taylor Stitch's revolutionary crowdfunding model. So get on it and get handsome....