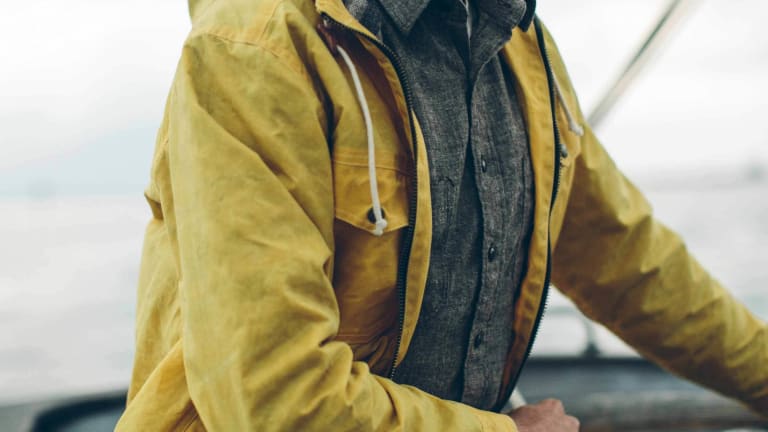 This Mid-Season Beeswaxed Canvas Jacket Is Made for Stylish Adventures
Mellow yellow.
As we move into fall seasonally, socially and sartorially we look to items of clothing that can handle the transition with the right mix of practicality and panache. And as usual, we need to look no further than Taylor Stitch, the S.F.-based apparel aces who have disrupted the way we buy clothes with a deceptively simple approach: make beautiful things that last for several seasons, at a price that's affordable.
The latest example: the bang-on Winslow Parka, the first item of outerwear in Taylor Stitch's Fall Maritime Collection comprised of natty nautically-inspired classics engineered for modern life. It uses one of Taylor Stitch's most brilliant bespoke fabrics, an 8-oz. 100% cotton Beeswaxed waxed cotton canvas custom made by famed UK mill Halley Stevensons.
But what makes this jacket so damn versatile is the un-dyed wool blanket lining adding an extra layer of warmth. With a sweater underneath it this glorious garment could carry you well into winter, while paired with a shirt it fits late fall adventures like a glove.
It's available in either a perfect shade of weathered yellow or a timeless olive green which can take you wherever you need to go in perfect style. As always with Taylor Stitch, by pre-ordering you save a bundle off the full retail price. Big name brands may hate the way they've been outmaneuvered, outshone and undercut, but we couldn't be happier about it.....