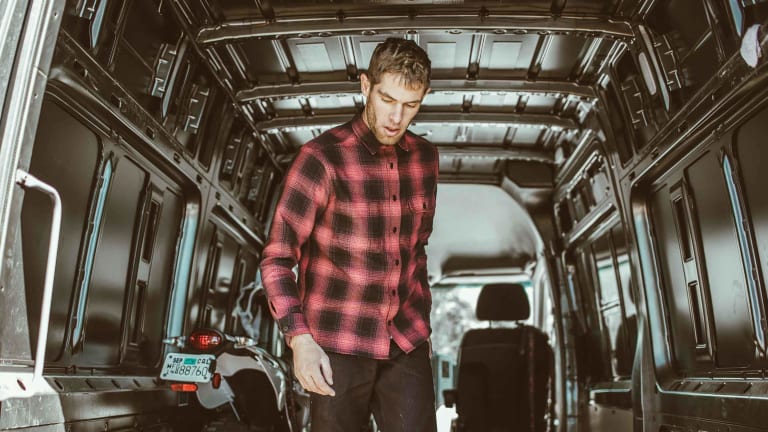 Taylor Stitch's Motorcycle-Inspired Plaid Shirts Are the Essence of Rugged Elegance
Not your dad's plaid.
The classic plaid shirt has been so endlessly reinvented it would seem that there's scarcely a way to improve it that someone hasn't already thought of. Which is where, once again, the clothing geniuses at Taylor Stitch in San Francisco have proved us wrong – thank God.
How'd they do it? By giving the wardrobe staple a dose of motorcycle-inspired style, making it less dad-like and much more badass. An amalgam of their already-famous Utility shirt and their new and exceedingly awesome Moto Collection, the Moto Utility Shirt comes in three cool buffalo plaid colors: royal and navy, red and black, and natural and navy.
The large-checked buffalo or shadow plaid style has been an outdoor staple for 150 years, but Taylor Stitch turned the iconic look to their friends at Portugal's finest flannel mill, who were able to refine the weight and feel to replicate a vintage piece with a softer hand and rugged durability.
Made in California using the bespoke fabric, the shirts are designed to look great with just about anything from a leather jacket to a tweed coat, improve with every wash, and fit like they were custom made. As always, pre-order now to get the best price – and prepare for all the envious looks.