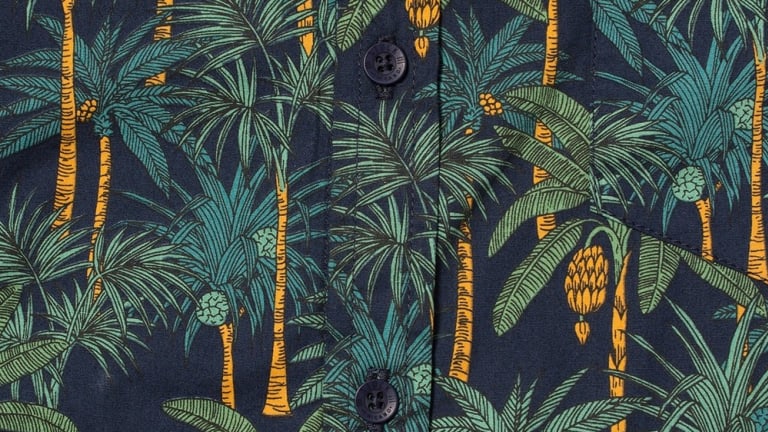 These Blissfully Designed Tropical Shirts are Ideal for Summer Getaways
All wardrobes require at least a little floral obligation. Here's your best bet.
Stock Mfg. Co. recently dropped two new designs that are ready and waiting for any warm weather occasion, from beachside to poolside to romantic getaways with the misses.
Tropically printed and supremely lightweight, these casual tributes to traditional Hawaiian shirts will have you styled out all season long.
Priced at just $78 and crafted from materials ranging from 3.5oz Japanese cotton to the breeziest chambray you've ever worn, these have a place in pretty much every guy's life.