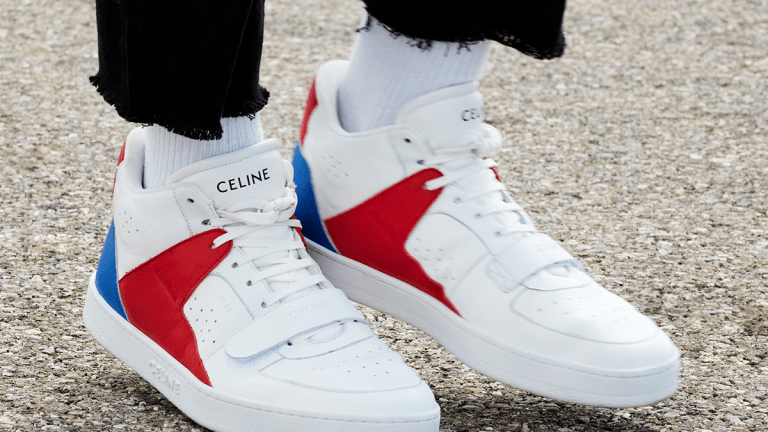 Celine Makes a Splash in the Sneaker Space
You might be most familiar with Celine as the luxe label your girlfriend collects and desires but stylish men everywhere shouldn't ignore their latest moves. And though they're newest clothing pieces and accessories deliver a special kind of cool, our favorite new looks from the iconic French fashion house are the CT-01 and CT-02 trainers, first unveiled at the S/S 2021 men's show entitled "The Dancing Kid."
Made in Italy with a clear vintage basketball influence, you'll have your pick of everything from minimalistic and clean to bold and metallic with more styles expected to release this month.