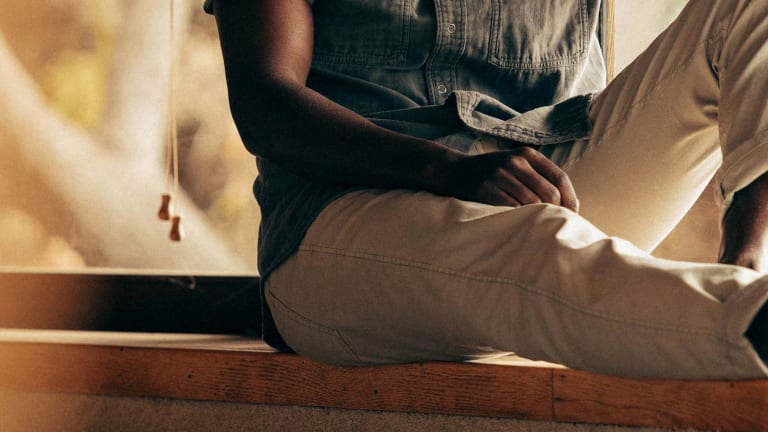 Buck Mason's New Vintage Canvas Pant Has Chino Comfort With Jean Utility
LA-based menswear label Buck Mason is known for their spectacular denim, so it comes to no surprise that their new summer-ready pant feels like a chino but is cut like their signature blue jeans.
Crafted from cotton canvas that's been garment washed for extra softness and dosed with the proper amount of stretch, this is the perfect thing to mix in with your denim when you need something that breaths easy but isn't a huge departure from your usual uniform of jeans and a tee. (No ultra-baggy white linen pants here.)
A worthy addition to any wardrobe that appreciates elevated basics that'll never go out of style, the five-pocket pant is available now in two different colors.