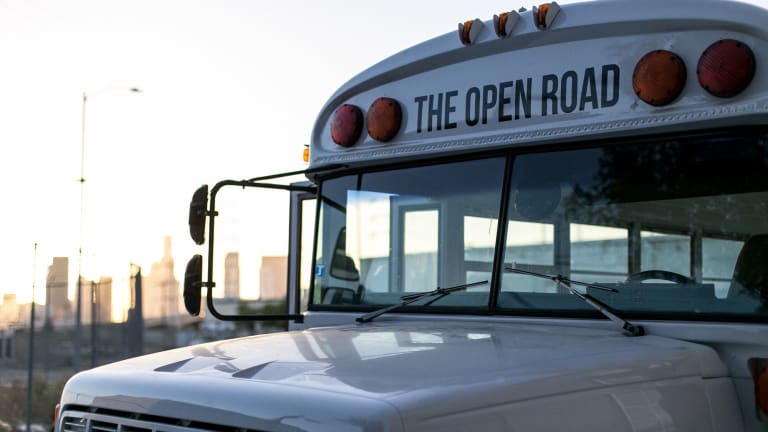 Buck Mason Converted a Vintage School Bus Into Gorgeous Mobile Retail Space
A master class in smart shopping.
LA-based menswear brand Buck Mason, known for their elevated basics, just unveiled one of the coolest retail space you'll lay eyes on in some time: a school bus.
The full-size, 71 passenger 1997 GMC Bluebird school bus was rebuilt from the ground up by the brand's co-founders and loaded with all of their wide-ranging, American-made essentials.
The interior matches the same aesthetic as their website and branding: clean, minimal, cool. It feels like the apartment of your friend with the best taste in gear and music.
For those in Los Angeles, the mobile retail space will be parked at La Cienega and Melrose in West Hollywood starting Friday, February 24. See you there.