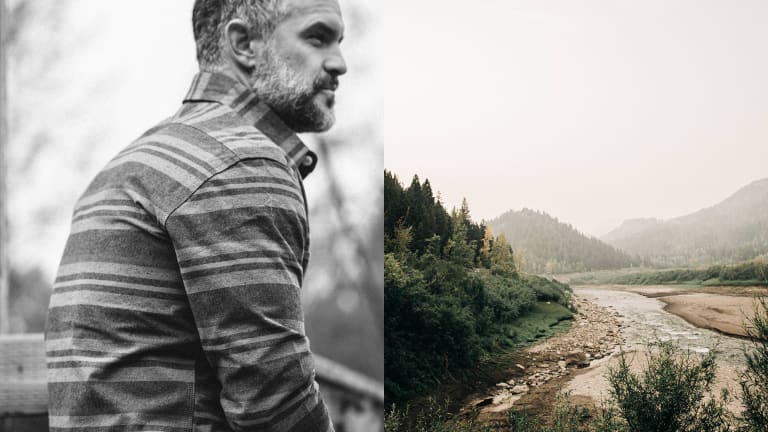 This Blanket Stripe Moto Shirt Has Style for Miles
"Blankets aren't exactly known for being badass." Something we can all agree on, and a statement that no longer holds true as of this moment, thanks to Taylor Stitch. No, they aren't branching out into bedding (yet). But the S.F.-based apparel artisans have adapted a classic blanket pattern for their newest icon-in-the-making, a shirt designed with the utility of motorcycle wear in mind.
The Moto Shirt in blanket stripe is a take on one of Taylor Stitch's most rugged and utilitarian shirting options, offering meticulous construction, no-nonsense design, and a sophisticated look. The colors are geared toward a cool-weather wardrobe. Simply put, "staying cozy never looked so cool."
The new Moto Shirt is cut from incredibly soft 10-oz. organic cotton, a sustainable fabric, and then constructed with double-needle chain stitching that makes it tough as nails. It's ideal as either an overshirt or a cozy mid-layer when conditions call for it.
Finished with subtle but significant details, like a buttoned chest pocket, tailored fit and shorter shirttails, this perfect piece is in its element "on the back of a bike, out in the field, or putting in the hours in the workshop" – and handsome enough to hit the town afterward to boot.