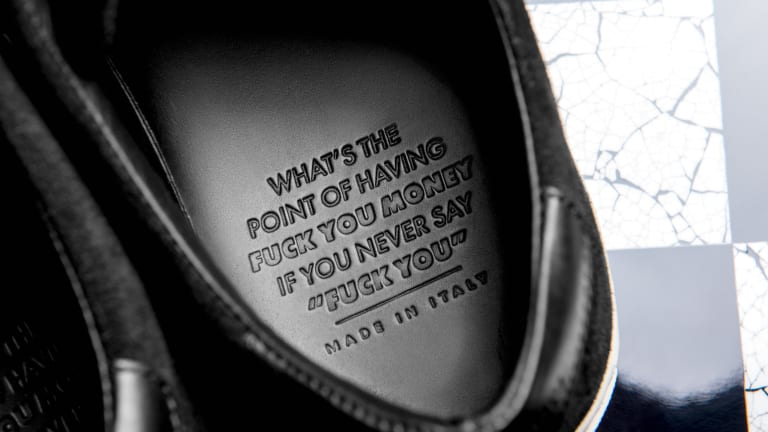 'Billions' and Greats Team Up on Bobby Axelrod-Inspired Sneakers
The brilliant Billions is firing on all cylinders and is the best show on television right now, bar none. Atlanta and others are close, yes, but no series is as consistently entertaining and supremely cool (Wait, is that David Chang? Want to buy the New York Giants? High stakes poker episode, anyone?) than Billions.
Damien Lewis' Bobby "Axe" Axelrod character, the star of the Showtime series, is, well, a man amongst toddlers. Morally questionable and criminal, of course, but truly a tour de force in everything from ambition to pure hustle. And his style is something to take notice. There are no Windsor knots or flashy pinstripe suits in Axe's wardrobe, just plush, cashmere hoodies that look like they cost $12,000, vintage Metallica tees and casual, low-key sneakers that look, well, a little bit like this: Greats' new collaboration with Billions.
Limited to 100 pairs, the custom black and white sneaker are handcrafted from Italian suede and finished with gold aglets. To top things off, they're delivered in exclusive Billions x Greats packaging and feature iconic "Axe" quotes in subtle ways.
Now available for $199, these are sure to go incredibly fast. Get a pair while you can.