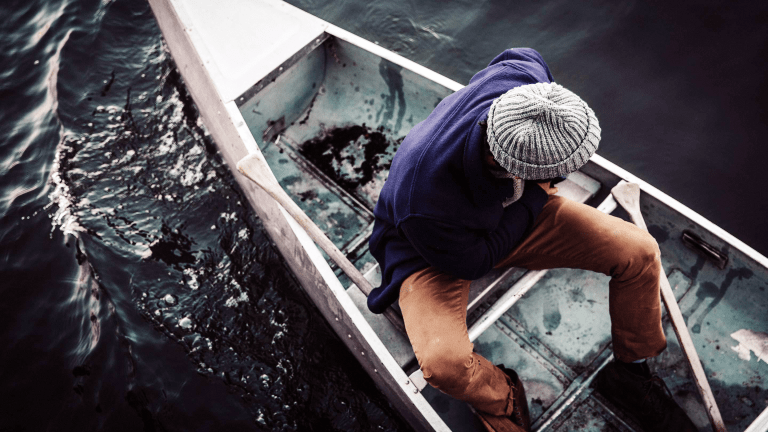 This Maritime Wool Shirt Jacket Suits Everyone from Captains to Commuters
The lads at S.F.-based apparel juggernaut Taylor Stitch are rarely content with the status quo, style wise. That's why they never really finish tinkering with certain garments as long as there's still room for improvement and innovation.
Case in point: the Maritime Shirt Jacket, a wardrobe workhorse that they've previously released in all-cotton and all-wool iterations, and are now offering in a limited edition version in new colors and a 50-50 wool and poly blend that will outperform any other item in its class.
Whether out on the water or weathering a damp, dreary commute, Taylor Stitch has you covered with this "do-it-all" doozy. Based on a vintage piece, but exponentially sturdier and better tailored, it can sub-in for your favorite cardigan or sportcoat when necessary.
From cooler times and Alpine climbs to a brisk day on the water in San Francisco, the Maritime Shirt Jacket will stay warm even when wet; thanks to the fabric blend it will absorb twice its weight in water before reaching its saturation point. And it comes in both navy and olive.
All while keeping things in the "damned handsome" category generally. Anchors aweigh....