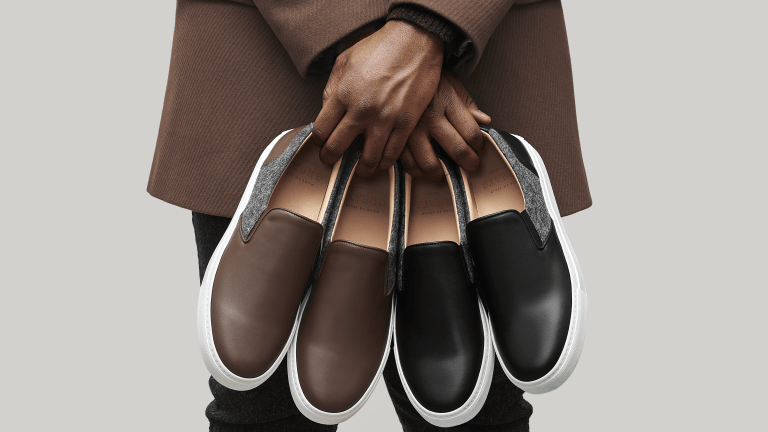 GREATS' New Slip-On Mixes Premium Leather With Wool Side Panels
GREATS' Wooster Slip-On is one of their most popular silhouettes for a reason: easy to wear, endlessly stylish and understated yet elevated in all the right ways. And for their first new release of 2019, they reinvented the look for colder climate style thanks to a subtle splash of wool.
The limited edition style is available in both brown/grey and black/grey and priced at just $169. From casual suiting to tailored sweatpants, these things will get plenty of time in the rotation.