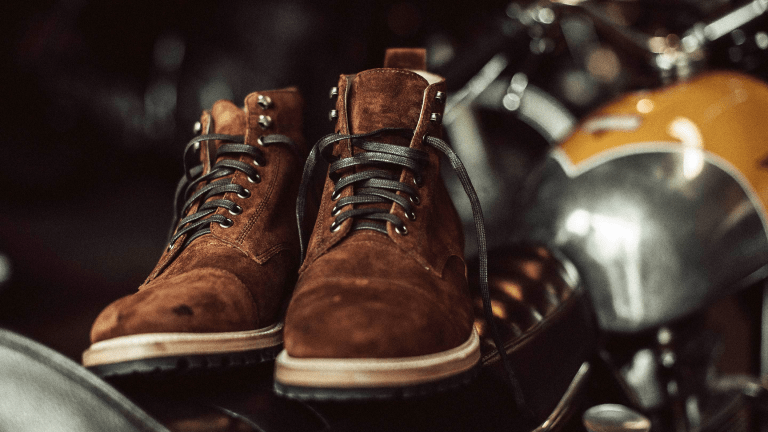 These Weatherproof Suede Moto Boots Aren't Just for Road Warriors
Taylor Stitch's forays into footwear have been well documented here, and with good reason; when the S.F.-based apparel artisans decide to tackle something new they put their blood, sweat and tears into making it the very best of its kind.
Which is why their cool new Moto Boots aren't like any others you've ever encountered. Sure, the inspiration comes from those worn by actually iron horse enthusiasts, but any man with an ounce of style and sense will see the worth in these kicks.
And like everything the T.S. crew turns its hands to, these are built to go the distance, and then some. "Across the toughest terrains, under the harshest circumstances, we've put these boots through the wringer in just about every trial imaginable and we have yet to find their breaking point," they note. "Our prediction: you won't either."
That's because these beauties aren't made with just any old hide – it's 4-oz. snuff-colored suede over Goodyear storm welt construction and they're handmade in León, Mexico, widely known as the shoemaking capital of the world.
Rugged, handsome and re-soleable should you ever accomplish the impossible and wear through them, these are going to literally last a lifetime, so start planning your adventures now....