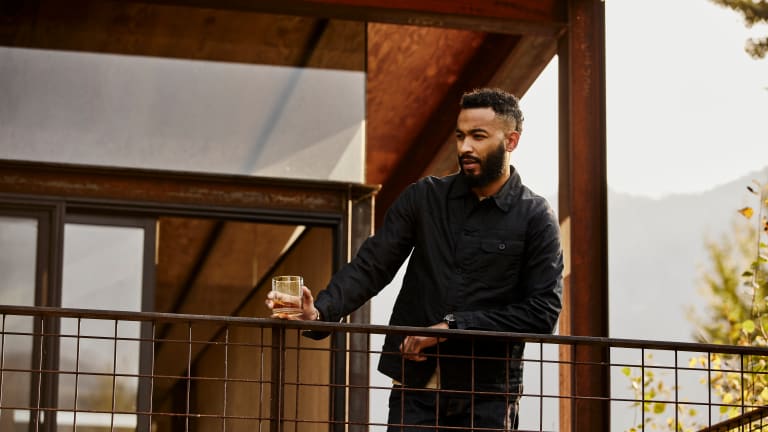 This Waxed Trucker Jacket Is the Swiss Army Knife of Outerwear—And Just Went On Sale
It's long been the dream of those looking to pare down their wardrobes to a handful of key items that can adapt to any situation, and keep you looking sharp every step of the way. Call them grails, must-haves, or mission-critical — these are icons of menswear-in-the-making. And the list wouldn't be complete without Flint and Tinder's coveted waxed trucker jacket, which just went on sale.
"Tough, timeless, and made in the USA"—what more could you ask? And how few can make that claim. Available right here at 20% off, the outdoors-oriented men's lifestyle brand that's come to define contemporary rugged elegance, the indispensable waxed truckers are frequently out of stock because they're so in demand.
But supply is plentiful right now, however, so your off-season just got a lot more comfortable and stylish. The jackets are constructed from a weather-resistant canvas that will wear in over time like selvage denim — or as they put it, "every time you hoist a beer, tie your boots, or ride your bike, you'll leave a personal mark."
And Flint and Tinder upped their game with the latest edition, giving it a super-soft insulating flannel lining in a classic blanket stripe, even in the sleeves. That means you can wear the waxed trucker over a tee, or layer it up when the weather gets colder over your favorite sweater. Best of all it comes in eight essential colors, including field tan, moss green, havana brown, and classic olive.
Flint and Tinder is known for making quality clothing that's "simple but significant," with top-notch construction you can depend on wear after wear. The waxed trucker is perhaps the apotheosis of their aesthetic, so make sure to score yours before supplies inevitably run short once more.