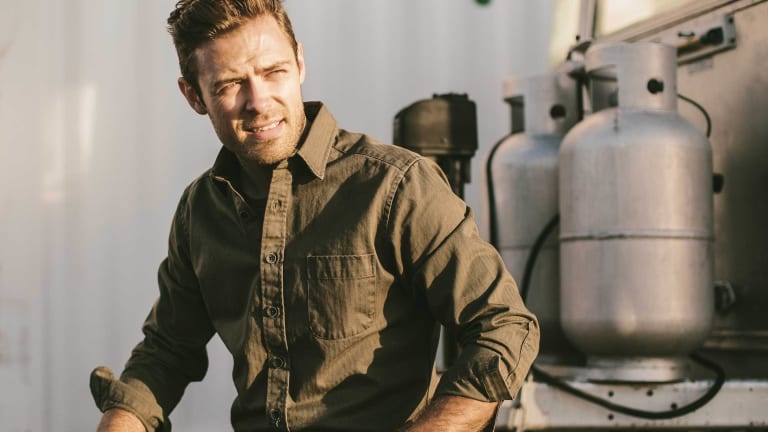 Get Fall Started in Style With These Reinterpreted Workwear Classics
Essential utility shirts.
Taylor Stitch, the S.F.-based company dedicated to producing timeless menswear with an updated look at a price that isn't inflated, knows a thing or two about classic clothing. While at first glance many of their items might look vintage, a closer look reveals they have all the best features of bygone manufacturing standards with modern touches that make them eminently wearable now.
What we're currently grooving on as we turn our thoughts to fall is their collection of utility shirting – rugged pieces inspired by classic workwear with functional pockets and other details aimed at getting you maximum use from each one while looking damn cool to boot.
Their two essential styles, the Mechanic and the Utility, keep evolving as the brand comes up with new custom fabrics that evoke fine tailoring and easy elegance. The latest versions of the Mechanic come in a cool washed herringbone in a mid-weight 9-oz. cotton, made by hand in California.
This style is a limited edition run, offered in charcoal and a stunning olive green, but if you get your hands on one you'll be wearing it for years. The Utility meanwhile has its own take on herringbone with a dose of both fine merino wool and a high tech material making it temperature regulating, odor resistant, and moisture wicking.
Time to suit up....