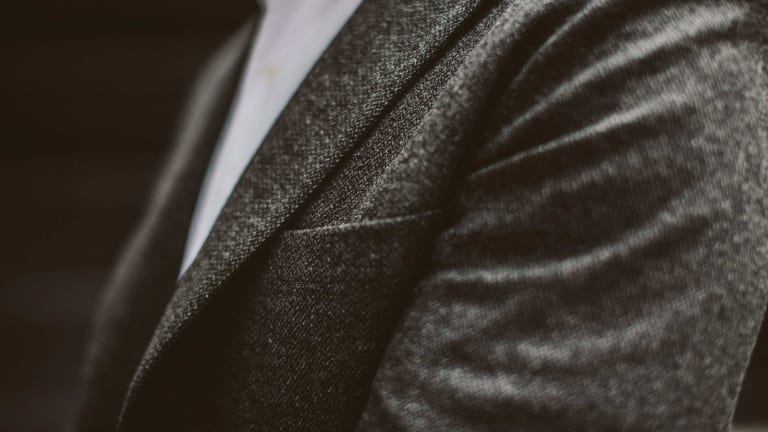 This is the Perfect Under-$400 Tweed Suit to Get Fall Started in Style
When the apparel artisans at Taylor Stitch set out to revolutionize affordable suiting, after having turned nearly every other menswear meme on its head, as usual, they knocked it out of the park in the form of the Telegraph Suit. And each season they repeat the performance using different fabrics custom milled and perfectly, softly, tailored.
Their goal with the Telegraph Collection is to literally "leave no measurement unrefined or stitches unfinished." And this despite a pre-sale price that clocks in at under $370 for a two-piece. The jacket is designed to be thrown on with a pair of denim for a casual night out, or "worn with its matching trousers at your best friend's wedding."
This goes-with-anything approach does nothing to detract from its innate elegance. For fall they traveled to Italy to make a herringbone wool fabric that can perform beyond its brethren. And when we say the secret weapon was to blend it with polyester, hear us out.
"The wool gives you the look and prestige of a classic suit, while the hint of polyester provides structure and strength to deliver a jacket impervious to wear, right out of the closet or the suitcase," T.S. notes. And to put the whole thing over the top, "the slightest touch of stretch means the Telegraph Suit will always move with you and never against you."
If all-wool is really your jam, you can also get an epic navy blazer tailored with the same sartorial principles that will last you forever and a day. Talk about a legacy piece....