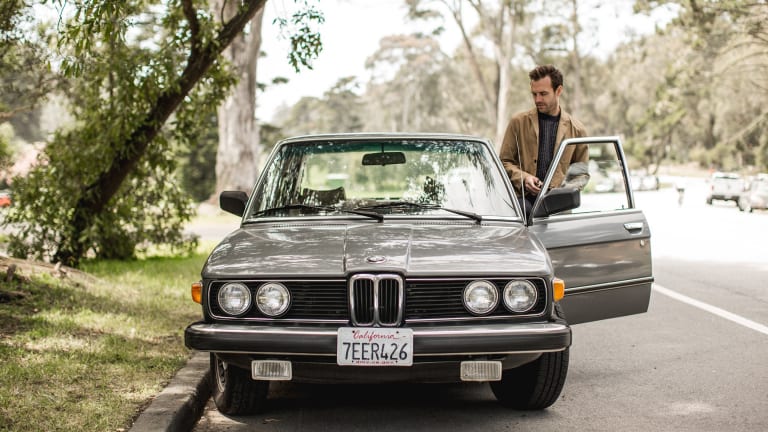 This Is the Only Travel Blazer You Will Ever Need
Looking stylish while traveling any real distance is one of the biggest challenges in this era of security screenings, airline cost-cutting and the obnoxious behavior that people on planes seem to engage in no matter how civilized in other situations.
Taylor Stitch recognizes this distressing fact of life, and as sartorial problem solving is one of their strengths, they obviously had to rise to the occasion. Hence the new Gibson Jacket in Asphalt grey, a masterpiece of understated tailoring made of perfect weight 9-oz. cotton with just a hint of stretch for an ideal fit.
It draws inspiration from vintage unstructured military jackets, which had to be rugged, presentable and comfortable all at once, all the traits one needs for flying in style today.
The Gibson, which also comes in safari-appropriate dark khaki, features extra buttons and a removable throat latch allowing it to be worn and styled the way you wish, dressed up or dressed down.
It also has internal zippered passport/phone pockets and the innate ability to maintain shape while being packed, unpacked and generally rolled about all over the world.
So whether you find yourself "having dinner with foreign dignitaries, bar hopping with buddies, or trying to impress a museum curator," the Gibson gives you just the right amount of easy elegance.