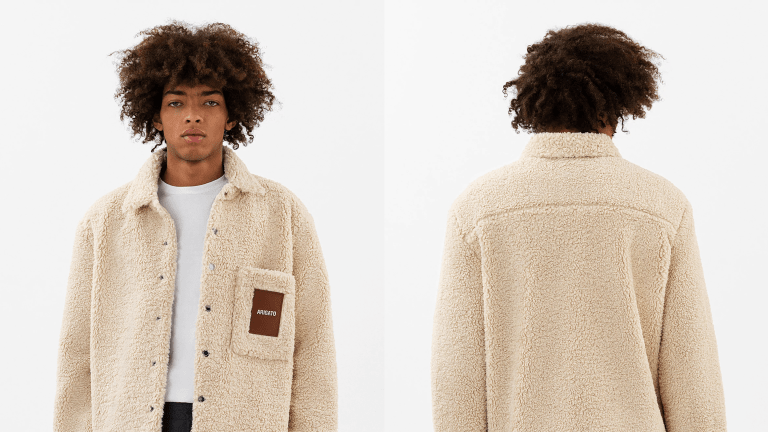 Axel Arigato Brings the Cool With New Aspen Teddy Overshirt
Swedish lifestyle brand Axel Arigato has just unleashed the new Aspen Teddy Overshirt, which oozes minimalism and comfort while offering all kinds of wardrobe versatility this fall and winter.
Launching in a pair of colorways, the laidback piece is cut from a polyester pile fabric with velvet backing and finished off with silver press buttons and a PU leather label on the chest pocket featuring the Axel Arigato logo in silver. Make a play on it here.