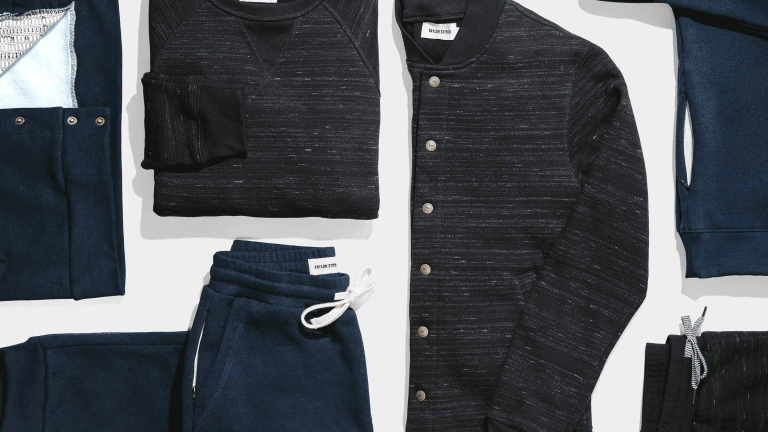 This Fleece Collection is the Perfect Blend of Comfort and Style
Taylor Stitch isn't the first company to bring a bit more verve to what have traditionally been considered exercise clothes. But the S.F.-based artisans might just be the best.
The brand's fleece collection, consisting of a bomber jacket, cozy crewneck and drawstring pants in two classic colors, is the ideal blend of comfort and style, especially in cooler weather when you want as much of the comfort part of the equation as possible.
These perfect pieces, crafted with the same care and attention to detail that T.S. brings to all its apparel, are perfect for serious lounging "but not afraid of a night out either." And as the brand notes, "you haven't felt soft until you've felt this fleece."
Packing plenty of style on their own, and available in either a salt-and-peppery shade of black cut from 15-oz. heavily brushed fleece or a deep indigo-dyed navy blue cut from 11-oz. triple brushed fleece, they dress up or down as the occasion requires.
Through on a tweed jacket over the Travel Pants – which are of course perfect for long trips – and you'll look as good if not better than anyone in the room. Wear the cozy crew with jeans and it's the very definition of go-anywhere style. And the bomber jacket is a major player in its own right, incredibly versatile and equally comforting.
The finishing touch: custom printed San Francisco vintage map pocketing and the fact that every piece is beautifully made in right in California. We call that a slam dunk.