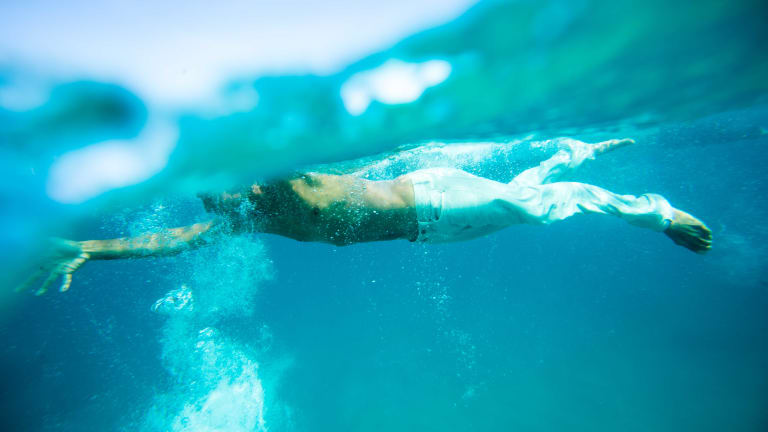 These Sustainable Jeans are Guaranteed for Life
The newly unveiled denim collection from Kelly Slater's Outerknown label has a lot going for it.
First and foremost, they're crafted to the highest possible ethical and environmental standards courtesy a Vietnamese denim factory that recycles a mind-boggling 98% of the water used in development with the remaining 2% repurposed into building bricks sludge. The factory also harvests rainwater, air dries 85% of their jeans and powers their building via solar.
Second, they're guaranteed for life. If they bust or wear out, they'll repair or replace them for free, no questions asked. On top of that, when you're ready for a fresh pair, Outerknown will upcycle them to make sure they don't end up in a landfill.
And finally, the denim comes in three fits, three fabrics, three washes and four colors for 12 total options. Whether you prefer tapered denim in an earthy tone, slim denim in the darkest indigo imaginable or something a little roomier in a traditional wash, they've got you covered and then some.