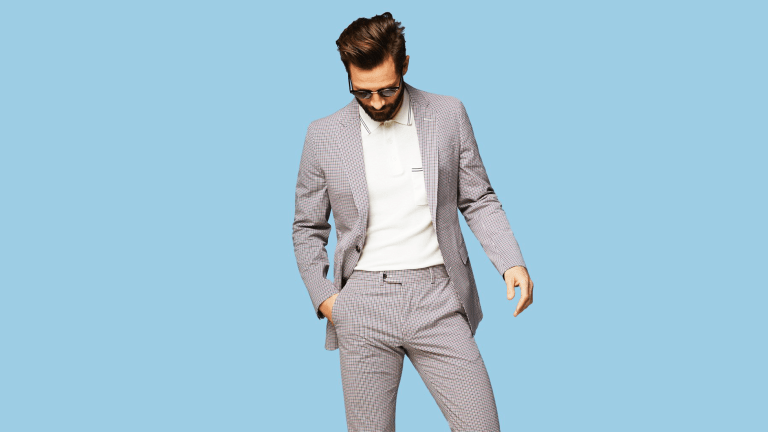 The Best Semi-Affordable Suits for Your Nonstop Summer Wedding Tour
If you're of a certain age, you know summer means one thing for certain: weddings. And a lot of them.
If you're hunting for a fresh suit that will a) make you look like James Bond on vacation b) keep you from sweating up a storm, and c) not come from a fast fashion shop with questionable at best quality, the newly dropped summer suit collection by Todd Snyder has you covered.
The suits range from a subtle red and navy check pattern in premium cotton from a renowned family-owned Italian mill to a lightweight take on classic plaid crafted from breathable tropical wool with a touch of stretch, also sourced from Italy. Of course, the New York-based designer has plenty of classic options available as well, like a linen suit in khaki or navy or classic black and navy options in the aforementioned tropical wool.
Head here to shop the whole collection and upgrade your wedding wardrobe from cash bar to open bar.